Circa is closed today for the annual holiday – Australia Day.
I hope you get to enjoy your day off doing something delightfully Australian like visiting the beach, having a BBQ or eating some home grown produce.
Actually, let's take it a little further and think about buying products Australian made – getting harder and harder these days with so much manufacturing being off-shored but we as the consumer have the greatest power, and can choose to buy locally made even when it's a bit more expensive. Many people in the manufacturing industry are losing their jobs as companies close down factories – no good for any of us.
If that seems a bit preachy, I apologise and hope you enjoy this snap from 1952 – these lovely ladies are the winners of the Miss Pacific Beauty Pageant at Bondi Beach. I like to think of them living happy lives, still beautiful and much loved with large families of grand kids to spoil. I hope they kept their swimsuits!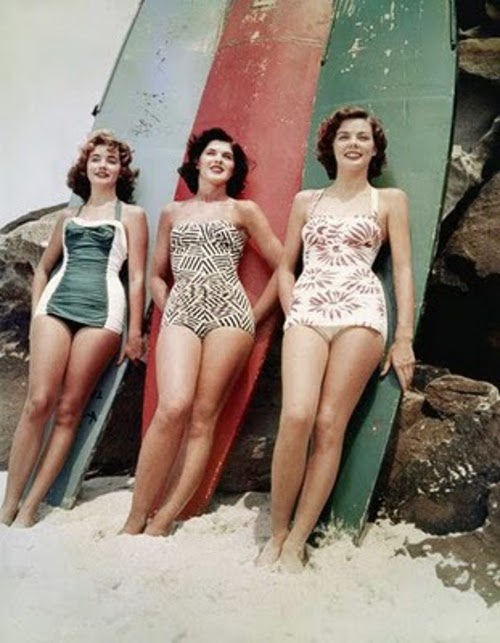 Or perhaps these lovelies from the '30s, gracing Sydney's Tamarama beach – oh, how I wish we could get swimwear like this today!